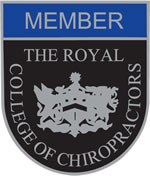 Kerri Stone – Chiropractor
M
y name is Kerri, and I originally discovered chiropractic through personal experience, when working as a stage and production manager in the early 1990′s led to the inevitable low back pain.
Following a successful course of chiropractic treatment, I decided to retrain as one and spent 5 years full-time at the Anglo European College of Chiropractic where I graduated with distinction with a Masters degree in Chiropractic.
Since graduating, I have continued to develop my skills and have gained a Postgraduate Certificate in Chiropractic Practice and qualifications in Western Medical Acupuncture. I am a member of the British Chiropractic Association, the Royal College of Chiropractors and the British Medical Acupuncture Society, as well as being registered with the General Chiropractic Council.
I use a variety of treatments as part of my chiropractic management strategy, including manipulation, massage and trigger point therapy, activator technique, sacro-occipital technique, western medical acupuncture (also known as 'dry needling') and rehabilitation exercises and lifestyle advice.
I always discuss treatment options with my patients to make sure they are comfortable with what I'm proposing, and I particularly enjoy the challenge of working out a tricky case!
My favourite part of being a chiropractor is being able to provide practical treatment and help for my patients and seeing them return to the activities they enjoy following chiropractic management – be that gardening, knitting or kite surfing! It is great to be able to be part of that transformation.
I have worked at Stockton Chiropractic Clinic since 2008 having relocated back to the wonderful North of England. In my spare time I enjoy spending time with my family, dog walking, horseriding and slowly learning the piano.